002._BETA_LEFT_NAV>
Hydraulic Farm Tire Portable Bead Breaker
Product Code HTTLA5200
Great for farm and truck tires.
Dimensions: 19" L x 5 ½" W x 13" T
Max. Opening of Jaws: 5"
Size of inlet for coupler or fitting: 5/8" pipe thread
Fits All Types Of Rims
Works With

Plastic Air/Hydraulic Pump (HTTLA5100)
Quick Coupler Not Included
Shipping Weight: 34 lbs.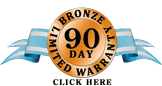 Hydraulic Farm Tire Portable Bead Breaker